November 1, 2019
If you should wish to write to our Director of Customer Relations,
Inside this Newsletter you will find:
Earth Will Soon Be Swept By Extraordinary Rapid Waves of Cosmic Electricity

How to Use Private Placement Platforms to Fund Your Project

New Q&A added to PPP FAQs

Warning: Do Not Do Business with http://sellercourse.com

Praise for the BIC Liberty Debt Elimination System

Playback of October 16 Trust Webinar (with apologies)

Put it on Your Calendar: Nov 13 + Nov 20 Trust Webinars

Debt Elimination – – the Victories Continue

If You Want a Good Laugh

For Americans with Credit Card Debt

Fund Your Business, Real Estate Purchase, or Humanitarian Project

Did you know that gold costs LESS at Karatbars?

Karatbars Gold News

For Those Who Don't Have a Natural Law Trust Yet

Taansen on Revolution Radio Tomorrow November 2

Guaranteed: Raise Your Credit Score Within 90 Days

What is a Revocation of Election (ROE)?

News from Around the World

Liberty Classes by Charles Miller

Resources to Save – Index of Important Links

Humor of the Day
Important Note:  If you are viewing this on webmail (such as the Gmail or Yahoo website) instead of your own email client browser, this message may be truncated.  If so, at the bottom of whatever is displayed, look for the three dots . . . to click on to reveal the rest of the newsletter.
Gmail users:  As a result of recent changes to a Gmail algorithm, hundreds of our Gmail subscribers may be missing out on our alerts. To help make sure you're not one of them, please add <no-reply@brillianceincommerce.com> to your Gmail contact list. It takes just seconds to do this and can help make sure you receive our most important newsletters.  This is especially important if you have found this newsletter in "Promotions" or "Spam". The way to do this is to hover your mouse over the title of this newsletter in whatever box you found it in, and then click"Add to contacts".  DONE. 
Dear Co-Creator [[firstname]],
Rather than give you the usual longer editorial from yours truly today, I have decided to treat you with a special feature – – Peter Konstantinov Deunov's "Prophecy from 1944 Regarding This Time Period: The Earth Will Soon Be Swept By Extraordinary Rapid Waves of Cosmic Electricity"
Mr. Deunov's prophecy so closely parallels my own prophetic visions that I felt, "Why reinvent the wheel" "ll just let Mr. Deunov endow you today with his fabulous 1944 prediction, which was 75 years ahead of its time. The feedback to similar material in the past shows that large numbers of readers of this newsletter are more or less in agreement with this awesome perspective. Enjoy. 
When one knows that we are evolving very soon into a world with

no debts and no taxes

, one can more clearly see the wisdom of using BIC's tools to implement that freedom right now, and to use the

wealth-generating and wealth-protecting resources

offered by the various outsource affiliations we refer to throughout the

BIC website. 
In Fellowship and Cosmic Communion, 
Founder, Brilliance in Commerce
Peter Konstantinov Deunov, also known as Beinsa Douno, was born in 1886. A few days before his death in 1944, in a trance-like state, he wrote a prophecy.
This prophecy could just as well have been written today, explaining shifts in consciousness, Earth changes and our golden age. 75 years ago, Beinsa Douno knew the astrological age system well, and wrote that we were moving into the Age of Aquarius.
Prophecy from 1944 Regarding This Time Period: The Earth Will Soon Be Swept by Extraordinary Rapid Waves of Cosmic Electricity
The Prophecy

During the passage of time, the consciousness of man traversed a very long period of obscurity. This phase which the Hindus call "Kali Yuga", is on the verge of ending. We find ourselves today at the frontier between two epochs: that of Kali Yuga and that of the New Era that we are entering.
A gradual improvement is already occurring in the thoughts, sentiments and acts of humans, but everybody will soon be subjugated to divine Fire, that will purify and prepare them in regard to the New Era. Thus, man will raise himself to a superior degree of consciousness, indispensable to his entrance to the New Life. That is what one understands by "Ascension".
Some decades will pass before this Fire will come, that will transform the world by bringing it a new moral. This immense wave comes from cosmic space and will inundate the entire earth. All those that attempt to oppose it will be carried off and transferred elsewhere.
Although the inhabitants of this planet do not all find themselves at the same degree of evolution, the new wave will be felt by each one of us. And this transformation will not only touch the Earth, but the ensemble of the entire Cosmos.
The best and only thing that man can do now is to turn towards God and improve himself consciously, to elevate his vibratory level, so as to find himself in harmony with the powerful wave that will soon submerge him.
The Fire of which I speak, that accompanies the new conditions offered to our planet, will rejuvenate, purify, reconstruct everything: the matter will be refined, your hearts will be liberated from anguish, troubles, incertitude, and they will become luminous; everything will be improved, elevated; the thoughts, sentiments and negative acts will be consumed and destroyed.
Your present life is a slavery, a heavy prison. Understand your situation and liberate yourself from it. I tell you this: exit from your prison! It is really sorry to see so much misleading, so much suffering, so much incapacity to understand where one"s true happiness lies.
Everything that is around you will soon collapse and disappear. Nothing will be left of this civilization nor its perversity; the entire earth will be shaken, and no trace will be left of this erroneous culture that maintains men under the yoke of ignorance.
Our solar system is now traversing a region of the Cosmos where a constellation that was destroyed left its mark, its dust. This crossing of a contaminated space is a source of poisoning, not only for the inhabitants of the earth, but for all the inhabitants of the other planets of our galaxy. Only the suns are not affected by the influence of this hostile environment. This region is called "the thirteenth zone"; one also calls it "the zone of contradictions". Our planet was enclosed in this region for thousands of years, but finally we are approaching the exit of this space of darkness and we are on the point of attaining a more spiritual region, where more evolved beings live.
The earth is now following an ascending movement, and everyone should force themselves to harmonize with the currents of the ascension. Those who refuse to subjugate themselves to this orientation will lose the advantage of good conditions that are offered in the future to elevate themselves. They will remain behind in evolution and must wait tens of millions of years for the coming of a new ascending wave.
The earth, the solar system, the universe, all are being put in a new direction under the impulsion of Love. Most of you still consider Love as a derisory force, but in reality, it is the greatest of all forces! Money and power continue to be venerated as if the course of your life depended upon it. In the future, all will be subjugated to Love, and all will serve it. But it is through suffering and difficulties that the consciousness of man will be awakened.
After these sufferings, those that will be saved, the elite, will know the Golden Age, harmony and unlimited beauty. Thus, keep your peace and your faith, because it is written that not a hair will fall from the head of the just. Don"t be discouraged, simply follow your work of personal perfection.
You have no idea of the grandiose future that awaits you. A New Earth will soon see day. In a few decades the work will be less exacting, and each one will have the time to consecrate spiritual, intellectual and artistic activities. The question of rapport between man and woman will be finally resolved in harmony; each one having the possibility of following their aspirations. The relations of couples will be founded on reciprocal respect and esteem. Humans will voyage through the different planes of space and break through intergalactic space. They will study their functioning and will rapidly be able to know the Divine World, to fusion with the Head of the Universe.
The New Era is that of the sixth race. Your predestination is to prepare yourself for it, to welcome it and to live it. The sixth race will build itself around the idea of Fraternity. There will be no more conflicts of personal interests; the single aspiration of each one will be to conform himself to the Law of Love. The sixth race will be that of Love. A new continent will be formed for it. It will emerge from the Pacific, so that the Most High can finally establish His place on this planet.
The founders of this new civilization, I call them "Brothers of Humanity" or also "Children of Love". They will be unshakeable for the good and they will represent a new type of men. Men will form a family, as a large body, and each people will represent an organ in this body. In the new race, Love will manifest in such a perfect manner, that today"s man can only have a very vague idea.
The forces of darkness will retreat, and the earth will be liberated from them. Humans seeing that there is no other path will engage themselves to the path of the New Life, that of salvation. In their senseless pride, some will, to the end hope to continue on earth a life that the Divine Order condemns, but each one will finish by understanding that the direction of the world doesn"t belong to them.
A new culture will see the light of day. It will rest on three principal foundations: the elevation of woman, the elevation of the meek and humble, and the protection of the rights of man.
The light, the good, and justice will triumph; it is just a question of time. The religions should be purified. Each contains a particle of the Teaching of the Masters of Light but obscured by the incessant supply of human deviation. All the believers will have to unite and to put themselves in agreement with one principal, that of placing Love as the base of all belief, whatever it may be. Love and Fraternity that is the common base! The earth will soon be swept by extraordinary rapid waves of Cosmic Electricity. A few decades from now beings who are bad and lead others astray will not be able to support their intensity. They will thus be absorbed by Cosmic Fire that will consume the bad that they possess. Then they will repent because it is written that "each flesh shall glorify God".
Our mother, the earth, will get rid of men that don"t accept the New Life. She will reject them like damaged fruit. They will soon not be able to reincarnate on this planet; criminals included. Only those that possess Love in them will remain.
Those of the sixth race will be conscious of the dignity of their role and respectful of each one"s liberty. They will nourish themselves exclusively from products of the vegetal realm. Their ideas will have the power to circulate freely as the air and light of our days.
The words "If you are not born again" apply to the sixth race. Read Chapter 60 of Isaiah it relates to the coming of the sixth race, the Race of Love.
After the Tribulations, men will cease to sin and will find again the path of virtue. The climate of our planet will be moderated everywhere, and brutal variations will no longer exist. The air will once again become pure, the same for water. The parasites will disappear. Men will remember their previous incarnations and they will feel the pleasure of noticing that they are finally liberated from their previous condition.
In the same manner that one gets rid of the parasites and dead leaves on the vine, so act the evolved Beings to prepare men to serve the God of Love. They give to them good conditions to grow and to develop themselves, and to those that want to listen to them, they say: "Do not be afraid! Still a little more time and everything will be all right; you are on the good path. May he that wants to enter in the New Culture study, consciously work and prepare."
Thanks to the idea of Fraternity, the earth will become a blessed place, and that will not wait. But before, great sufferings will be sent to awaken the consciousness. Sins accumulated for thousands of years must be redeemed. The ardent wave emanating from On High will contribute in liquidating the karma of peoples. The liberation can no longer be postponed. Humanity must prepare itself for great trials that are inescapable and are coming to bring an end to egoism.
Under the earth, something extraordinary is preparing itself. A revolution that is grandiose and completely inconceivable will manifest itself soon in nature. God has decided to redress the earth, and He will do it! It is the end of an epoch; a new order will substitute the old, an order in which Love will reign on earth."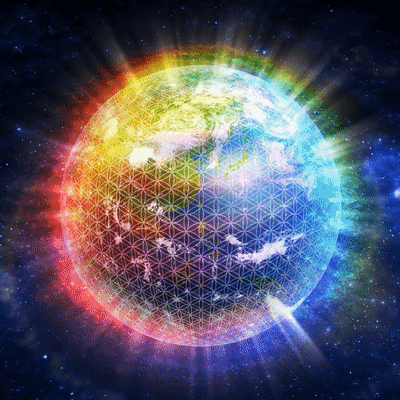 How to Use Private Placement Platforms to Fund Your Project
One of the biggest problems everyone seeking investment capital faces is the perception of risk by the would-be lender or investor. What if you could offer to a lender or investor a complete elimination of all risk? What if you could show him a way by which his capital could stay in his own account at all times, remain in his full control, never be exposed to any risk whatsoever, while at the same time expanding and multiplying and funding your project as well?
This is all possible by utilizing the Private Placement Platforms (PPP). Let"s say you want to raise $100 million for a humanitarian project that will benefit the world, and you personally have every right to derive a healthy percentage of that for your own benefit for constructing and administering the project. Let"s further imagine that you can introduce an investor who has $100 million to commit to a recommended PPP.
100% of the time, the favored, legitimate, and performing platforms provide arrangements to the investor whereby his capital stays totally in his own control and is never transferred to anyone else. In most cases, no lien, encumbrance, or block is placed on the funds. In a few cases, higher returns are available if the client consents to a block, but those returns are so high and come so soon that the equivalent of 100% of the client"s liquid capital is returned quickly enough, like within one month, that the net benefit makes the block irrelevant and entirely agreeable. In any case, block or no block, the client can see clearly in advance that there is truly zero risk – – that it is out of the question that his capital will ever be placed at risk or out of his control at any time. This gives peace of mind and everyone can sleep at night.
If the returns on the platform are 100% per month, for example, the introducer can request that a percentage of that be paid to his humanitarian project. That percentage is totally up to him to negotiate. Such percentages range anywhere from 1% to 100%, and typically often fall within the range of 30% to 60% or 70%. It all depends upon the capital available, the temperaments of the people involved, the desire (or lack of it) of the investor to support the project, and whether the investor has access to such performing platforms anywhere else without the introducer"s introduction.
So for illustration, let"s imagine that they agree the investor will pay 33% of the returns to the introducer. If the investor puts in $100M and is receiving $100M per month, that means the introducer will be receiving 33% per month. Hence the introducer will receive $99M within three months, and by the fourth month, will have $132M – – well over his goal of $100M.
This is a win-win-win situation – – because for the introducer who has the humanitarian project, the money is a pure grant. It is not a loan and is not an investment that needs to be paid back, unless the investor absolutely insists on having such strings attached as a condition to the agreement. The investor need not be so greedy and demanding, because he wins too – – he is receiving 67% per month with zero risk – – plus the satisfaction of knowing that a great humanitarian project is being funded. No one loses in this arrangement; everyone wins.
However, there is an industry-wide policy in the bank instruments investments world of forbidding side agreements. This is for several reasons. One, if an intermediary is receiving commissions from the program for having introduced the investor, and if that same intermediary also has an agreement to receive a percentage from the investor, that is called "double dipping". It is frowned upon to get paid by both sides not only in PPPs, but also in most financial markets worldwide.
That same intermediary could make it work one two conditions. One, he can elect to dispense with being a commissionable intermediary altogether. Instead, he would just be called an introducer, and would not be commissionable. And two, if his side agreement is for a set dollar amount instead of a percentage, then it is possible to be approved by the traders. The reason for this is that if it is a percentage, then that introducer is, in effect, in a derivative relationship with the trading team without their having any KYC (Know Your Customer) on him.
It is a derivative relationship because his profit sharing is resulting from a private agreement with the investor, on the one hand; and the investor has a private agreement with the trading team, on the other. Thus, the fulfillment of the profit sharing with the introducer is dependent upon the performance of the trading team to the investor. While such performance is never a problem, in reality, in legitimate platforms that have a recent track record of proven success, it is nevertheless a legal complication for them.
This is because they are indirectly being held responsible for the fulfillment of a contract to which they are not a party, and on which they have no KYC. What if the so-called "humanitarian project" is actually funding violent terrorists in the Middle East or drug runners in Mexico? Without KYC, the platform compliance officers have no idea where that money is going. Further, if the investor fails to fulfill the introducer"s profit-sharing contract, that introducer could potentially try to hold the traders responsible. They might demand proof of payments to the investor or complain to them that their client is in breach of contract. This is none of the trader"s business or concern. Hence the attorneys for the traders and compliance officers do not approve such agreements. If an investor applies to be a platform client and the compliance team discovers that there is a side agreement, they will cancel the application and not approve the client. No invitation to participate will be issued.
A set dollar amount, on the other hand, is more permissible. While the fulfillment of that is also potentially dependent upon the performance of the trading, and the investor"s private contract with the introducer could specify that his fulfillment of the payment of such profit sharing would be contingent upon successful and timely receipt of the proceeds of the platform, the contract could and should also state that the introducer will not be given the names or contact information of the traders or their compliance team . . . and that no evidence or proof of performance or nonperformance of the platform program will ever be provided to the introducer. This is because the investor-client is under a nondisclosure agreement with the trading team, and is thus forbidden to share the inside details of the identities of the traders or the results of the program with any outside party. Breach of that agreement would result in the confiscation of all profit proceeds and being blacklisted against ever being invited again into the platform programs anywhere in the world.
For obvious reasons, this is not a very good deal for the introducer. To take this approach, the introducer would simply have to trust the investor and take his word for it that he will fulfill his agreement. If the investor doesn"t fulfill it, the introducer really has no recourse against him. No court would uphold a civil suit against the investor in such a case, because of the privacy and nondisclosure that the investor must maintain.
The only exception to this would be if the agreement that the introducer has with the investor specifies that the set dollar amount thus agreed upon must be paid from any income or assets that the investor may have, from any source, by a certain date, regardless of the performance or nonperformance of the trading platform. But how many investors would be willing to sign such an agreement?
A better approach would be for both parties to create a House of Freedom International Natural Law Trust together, from Brilliance in Commerce. Let"s say the introducer wants 33% of the proceeds of the platform for his humanitarian project, and the investor is willing to agree to that. But since side agreements of that nature are not permitted by the platforms, this problem would be solved by the introducer and the investor becoming co-trustees of the Natural Law Trust (NLT) together, and registering the trust as the investing client rather than an individual name. Both trustees could be signatories on the trust bank account.
So being, the trading platform only sees one entity – – the trust. It sees who the authorized signatory is – – or signatories are; but the trading platform is not concerned how those signatories split the proceeds that are paid to the trust. It is well known in all financial circles that organizations such as trusts, foundations, and corporations divide and disburse their income and assets to various parties for various purposes, both internally and externally. It is very common and universally well accepted. The trading paymaster and compliance officers have no objection to this, as long as they have good KYC on the signatories and they are not blacklisted anywhere.
The NLT is private. It is not created by attorneys; it is not statutory; it is not registered with any government; and is not posted on public record. Its documents are private, and the trust is sovereign. It does not derive its authority to exist from any statutory body. Its records are private, and it enjoys an exception to filing and disclosing requirements to any authority. Therefore, other than the KYC it must disclose to the platform compliance team for the approval and clearance of the trustees involved, it can keep any internal distribution agreements private. And, the platform compliance team always keeps all such KYC information and documents strictly private and under nondisclosure.
Thus the only things the compliance team will need to know are:
"¢ The names and KYC information of the trustees who are the authorized signatories;
"¢ The history of the capital so they can see it is of clean, clear, and non-criminal origin; and
"¢ If the capital is large, such as $1B or more, they might ask what causes the trust intends to support.
Other than that, they would have no concern about how the trust distributes the funds internally. Within the trust, the introducer"s 33% could be authorized by 33 Units of Beneficial Interest; and the investor"s 67% could be authorized by 67 Units of Beneficial Interest. This would make both of them beneficiaries, which is permitted for trustees in an NLT if they also designate at least one other beneficiary who is not a trustee. To make the trust legitimate, they would have to give at least 1 Unit of Beneficial Interest to at least one additional beneficiary. However, distributions of monies to that beneficiary need not necessarily be made at any particular time.
The way this could work is that 32.5 Units could be given to the Introducer Beneficiary, 66.5 Units could be given to the Investor Beneficiary, and the remaining 1 Unit could be given to the third beneficiary – – but the trustees would have the discretion to decide whether payments are made to that other beneficiary now or sometime later. This means the introducer and the investor could still receive their 33% and 67% payouts of the proceeds of the platform, because trust expenditures are made legitimate by many other purposes and criteria than just the number of units held by beneficiaries. In fact, even if beneficiaries who are NOT trustees were to hold all 100 units, the trust minutes could specify that the trustees be compensated for their services for as long as desired, BEFORE distributions are ever made to the beneficiaries. This could go on for years.
Keep in mind that these percentages are just examples for illustration purposes. In other words, the NLT is nearly infinitely flexible. As long as certain basic rules are followed in the construction, design, and operation of the trust, the clients who have the trust written and customized for them have a virtually endless range of choices available as to how much to pay out to which parties and when. This makes it that much more of an ideal state-of-the-art asset protection vehicle for mature people who are harmonious, legal, ethical, peaceful, and noble in their intentions for the benefits to be enjoyed and distributed thereby.
To show how this is true, another totally different arrangement could work equally well. That would be for the introducer and the investor to become co-trustees of the trust and assign no Units of Beneficial Interest at all to themselves. Instead, they could assign all 100 of the units to entirely other outside individuals or organizations, but specify that distributions to such entities will be made at some other time further down the road. They could even make their heirs the beneficiaries, meaning no distributions will be made to them until the demise of the two trustees, or the age of majority of the heirs; whatever. That is an example on the other extreme end of the range of possibilities, and many other possibilities exist within those two extremes. This is simply to show that there are many, many legitimate options as to how an introducer and an investor can enter into a partnership in such a trust and satisfy the goals of both . . . while also benefiting any other people or causes they may wish, if and when they wish.
The trust can even be designed and operated as a foundation. There are many options.
The application of this single entity to the platform programs, while having no side agreements with any other outside entities, satisfies the "no side agreements" requirement of the platforms; while having the privilege of distributing the proceeds of the platform to the parties within the trust totally at the discretion of the parties who set up the trust, without any requirement of disclosure or justification to any outside party. It satisfies the needs and goals of the parties who set up the trust. Once again, this is a win-win-win arrangement, that fulfills all applicable protocols, and which has neither any violation of ethics or platform rules, nor any losers of any kind anywhere.
Further information can be found at https://brillianceincommerce.com/private-placement-platforms.
New Q&A added to PPP FAQs
Q:    Can a hard asset be used in place of cash? Let's say the hard asset is a private residence valued at $1 million+. Could this be done and if so, what would the procedures be and the approximate LTV for the credit line.
A:    No BIIP platform on the planet accepts anything but cash in USD or EUR, or in a few cases, GBP.
All investors who have assets in other forms must liquidate those assets first. Borrowed capital is acceptable if it does not have a lien or encumbrance against it. This rules out mortgages. It is rare for anyone to have borrowed capital of the size required for the platforms that is free and clear of any liens or encumbrances.
Thus for someone who has real estate and that is their only source of cash, they would have no choice but to sell the real estate and then place the cash proceeds into the platform.
With unsurpassed returns and zero risk, the BIIPs available through the platforms are by far the best investments in the world. The price one has to pay to get into them is to come with the required level of cash – – clean, unencumbered, free and clear, of non-criminal origin – – and a nice, respectful, cooperative attitude.
Warning: Do Not Do Business with http://sellercourse.com
It has come to our attention that a company named Sellercourse is running a scam. Products with BIC's name on them are being sold at discounted prices at http://sellercourse.com without the permission, consent, or cooperation of us at BIC. No money is being paid to BIC when they sell old copies of the LDES or the Natural Law Trust. No one who buys the LDES at that source will receive any service from BIC because BIC hasn't been paid by them, and that means such a customer could make mistakes due to lack of guidance. Further, Sellercourse cannot even deliver the trust, because that requires the services of our trust writer. Hence they are simply ripping off their customers without any ability to deliver.
Our research has turned up these names who appear to be principals or associates of Sellercourse:
Nguyen Khuong Duy (from Vietnam)

Van Nam Le (from who knows where)

John Carter (from who knows where)
If you happen to know anything about these individuals or their company Sellercourse, please click here to send an email and inform us. We are taking action to make them cease and desist. Meanwhile, at the very least, protect yourself by simply avoiding doing business with them. 

Praise for the BIC Liberty Debt Elimination System
"I can certainly see why these documents worked for you. I only wish I'd known of their existence when I first set to work canceling my credit cards. I like the energy of these templates. The original "toxic" letter that we sent out is threatening and goes into too much unnecessary detail. Your letters are simple, direct, and expressed with respect to the other party. They are also very professional".

– – Carol Adler, Scottsdale, Arizona (published author)
Send your testimonial to
(click on it to open it in your email browser):
Our deepest thanks go to you on behalf of the entire society!
Playback of October 16 Trust Webinar
(With apologies, the recording was not made because Apple's new Catalina OS turned off screen sharing. By the time it was restored, we had no recording. But, Randall will review the Oct 16 trust indenture topic in his next webinar on Nov 20. This is another reason why it is recommended to attend the event live, rather than rely on playbacks from YouTube.)
October 16 Topic
– 
The Essence of the Indenture
Next Zoom Video Trust Study Group — with Dominique Hackett
November 13, 2019 ~ 4:00 PM USA Pacific Time
(Requirement to attend: You must have purchased a BIC Natural Law Trust)
Click here to read the 4-03-19 BIC Newsletter from the archives.  That is the issue which first introduced and fully described the trust study group.
*  *  *   Watch for a future newsletter in early November with attendance links   *  *  *
Next Trust Webinar with Randall Hillner
November 20, 2019 – 4:00 PM USA Pacific Time
– – See details in a future BIC newsletter – –
Debt Elimination – – the Victories Continue

Click here: 
"Get out of debt in nine years"
9 years?  You have got to be kidding!  BIC's Liberty system usually works within one year or often much less!  And, it only costs $450, with

immediate freedom

from paying even a penny more to "pay off" the debt; whereas their

"Get out of debt in 9 years"

has you paying off

100% of the debt

– – however much it is – – and has you assuming that the phony, bogus, invalid debt is somehow genuine and valid!  Whew . . .
For Americans with Credit Card Debt
And Who Have Not Used BIC's Liberty Debt Elimination System
Be Aware: It continues winning and remains undefeated for everyone who completes its easy steps.
– – CLICK ON THE IMAGE BELOW TO DOWNLOAD THE EBOOK – –
For USA Only at this time
Fund Your Business Startup, Expansion, Real Estate Purchase, or Humanitarian Project
$100,000
(no credit or collateral needed)

Guaranteed
 to

$100,000,000
(case by case criteria may apply)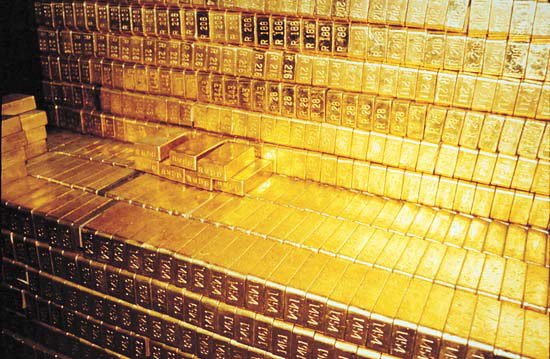 Did you know that gold costs LESS at Karatbars?
And people thought it costs more, because of all the other benefits.
Important information and updates to help you. Please read
Karatbars is advancing the world's only gold bullion-backed crypto currency and has the world's only gold bank. And it is very successful. While it complies with statutory requirements in general, it also transcends them and is not subject to them, because gold is sovereign. Gold is not subject to the laws that money, currency, and banking are.
Even though most owners of gold consider it to be the ultimate form of money, most marketplaces in the world don't actually consider it to be "money", in the sense that most merchants don't routinely accept it for payment. Therefore, gold is completely exempt from the millions of statutes that govern money around the world.
For this reason, companies like Karatbars need not concern themselves with the overwhelming mass of statutes governing banking, money, and finance. Because of this, they are free to transact across borders without being subject to the myriads of regulations governing international commerce.
Until computers and the Internet became as fast as they are today, people had to carry gold coins physically, which was kind of cumbersome. And it was hard to make small transactions, because a one-ounce gold coin is already so small – – and it is worth so much. What Karatbars has done is digitized gold by providing a gold-backed MasterCard, a digital currency called CashGold, and crypto coins backed by gold. This allows transactions to be instantaneous via the Internet.
In addition, Karatbars has denominated its gold in grams and fractions of grams, so it makes it possible to use gold to purchase small things like a bridge toll or a cup of tea.
Karatbars' crypto currency has been rising in value faster and more consistently than any other crypto out there, but it is also more stable, because it is backed by gold. It is expected to keep doubling from now on into 2020, again and again. So it gives investors the best of both worlds – – low risk and high returns.
Plus Karatbars has gone light years beyond any other company in the world in the robust worldwide infrastructure it is building to make a seamless global instant monetary exchange network, completely computerized, completely digital, and completely instantaneous, all backed in gold.
Another problem with carrying physical gold is, suppose you offer gold in a store. How is the merchant going to know if it is real, genuine, and of top quality? Well, Karatbars has solved this problem by making 100% of its gold London Bullion Market Association (LBMA) Certified. That certification is very hard to get and it is the ultimate highest authority in the world on confirmation of gold quality.
Karatbars will hold a customer's gold in their warehouses (at no charge) if the customer wishes, or they will ship the gold physically to the customer if the customer requests it. So each customer has a choice.
Karatbars is also the only company that has developed a complete concierge of gold-related services. In addition, its price of gold is actually slightly less than the normal spot price out there, despite the fact that it offers more services and more related values to the customer. In addition, it provides an affiliate commission system for marketers and salespeople who wish to market Karatbars memberships.
Further information is at https://brillianceincommerce.com/karatbars-gold – – and also review many of the past newsletters in which we have given a tremendous amount of exciting news of the developments happening with Karatbars – – at https://brillianceincommerce.com/newsletter-archives. For example, one of the items of news is Karatbars is coming out with the world's first mobile smart phone with the world's strongest encryption and with built-in proprietary links to one's gold accounts and gold-backed crypto currency accounts that are totally hacker-proof.
If you are in Karatbars with BIC, you are in the right place and the right time…
Here is the newest updated Introduction video for you to use… very good. Watch and share . . .
Karatbars Karatgold Introduction October 2019 – Brian McGinty
– – and – – Incentive until the event in Madrid
From Harald Seiz, CEO . . . 9-23-19
Dear Karatbars members,
We are proud to announce a new partner for the trading and listing of our KBC coins. Bibox (www.bibox.com) lists since 16 PM (GMT +8) our coin on their platform. We have been listed with two trading pairs, ETH and BTC. Bibox is also a coinmarketcap partner so the transactions are tracked and going into the data of www.coinmarketcap.com.
Important videos to review . . . (click on titles)
Gold will be explosive, unlike anything we've seen – – says Canada's billionaire Frank Giustra.
_______________________
Begin to plug yourself in to the training information as our Karatbars / Karatgold Ecosystem gets implemented . . . very important for you to learn, understand, and apply.
WHIM Laptop Incentive:
The WHIM Laptop Incentive started on the 15th of September at midnight CET. Please see the Incentive Presentation with the current rules and conditions in your back office under Downloads-Incentive. Make your best efforts for a chance at outstanding prizes!
KCB extension:
KCB availability is extended until the 15th of December 2019. The hard fork will take place on the 16th of December 2019.
KaratNet:
The KaratNet was started on Sunday, 15th of September 2019. From this date on the KaratNet was active and will pay out monthly for the KBC Supernodes. We anticipate the KCB nodes (Master- and Fullnodes) will start paying out December the 16th, one day after the extended availability ends.
Unlimited access to CashGold on the CEMs:
Effective immediately, you will have unlimited access to CashGold at the CEMs. For your clear understanding, this means that you may exchange as many QR-Codes as you have produced on Karatbit at any CEM if they are in fully operation and enough CashGold is available in those CEMs.
IPO as announced from our Chairman of the Board Mr. Josip Heit:
On 15th of December 2019 we will publish the official IPO prospectus. In this you will receive all relevant information about the IPO.
K-Merchant:
The beta phase of K-Merchant ended on the 15th of September. K-Merchant is now fully functional and available.
K-Merchant is now free for all K-Merchant partners. In general, there are no fees on transactions for both involved parties.
Commissions of approximately 1%* of the transaction amount will be paid to the Karatbars affiliate system. 50% as direct commission to the sponsor of the K-Merchant and 50% to the dual plan. *(fluctuates based on the different exchange rates).
All K-Merchant partners activating business accounts with Gold Status will be free of fees for the first six month after activating their Gold Status. After the six months has passed a yearly fee of 200 USD, payable in KBC, will be applicable. The six months period starts with the registration of the K-Merchant's Gold Status. For those K-Merchants with Gold Status who are already registered, it started the 16th of September 2019.
Registration of a K-Merchant is only possible through the registration link available in your back office.
Click to watch: Tuesdays with Tammy (Back to the Basics) – 11am PT/ 8am Hawaii/ 2pm ET
Click to watch: Detailed comprehensive webinar . . . series of updates explained (for your knowledge)
_____________________________
"The Heart and Vision of Harald Seiz": Founder, CEO, Owner of Karatbars!
The Buyer/Seller Incentive Package Bonuses are remaining the same
until December, 15th, 2019 . . . get KCB while you still can.
See attached chart below:
Karatbars is Creating a New
Global Monetary System
Here is a Major Portion of the Global Currency Reset Already Happening – – Dynamically in Action Right Now
Watch these videos:
85-minute Karatbars Intl Recorded Affiliate Training Webinar 1-24-19
Karatbars is better than ever!  In the 85-minute training video, our friend Derek Wiersma explains some of the changes that have taken place in the last few months.  Derek has one of the largest organizations in the world in Karatbars, and works closely with the top management.
Many changes have taken place with Karatbars gold, much more substantial than before, that has been created and implemented by CEO Harald Seiz.  The infrastructure has been designed for long-term success for anyone who wishes to take advantage of it (personal to you only) and/or implement it in his or her business (sharing it with others).  Both options are available.<
The information in the 3 videos may seem overwhelming, but if you join the BIC Karatbars community, we will help you understand the potential we see coming in the very near future.  Time is of the essence concerning the benefits available to you presently.
"I want to create 20,000 millionaires in the next 2 years"
If you already have a sponsor, use that person's link to join.
If not, click here to join Karatbars with Brilliance in Commerce.
For Those Who Don't Have a Natural Law Trust Yet
He sees farthest who flies highest.
   Above the spiritually immature limits of statutory corporations, trusts, and LLCs, and
Above the world of ordinary common law asset protection entities, is the rarified world of the House of Freedom International Natural Law Trust.  Once having tasted this freedom, no one ever goes back to the former.
– – CLICK ON THE IMAGE BELOW TO DOWNLOAD THE EBOOK – –
Attention: Customers of the Unactivated Trust 
When you wish to pay your remaining balance and UPGRADE 
from Unactivated to Activated in one click, CLICK HERE. 
Taansen on Revolution Radio Tomorrow November 2

Taansen Fairmont, the founder of Brilliance in Commerce, will be interviewed for 1 hour and 50 minutes on Bridgette Lyn Dolgoff's "Carrying Stones & Digging Holes" show on Revolution Radio on Saturday, November 2, 2019. The show has an estimated listening audience of 30,000+. Taansen will be talking about debt elimination, trusts, meditation, spirituality, the development of consciousness, and the Golden Age.  At 1:00 PM USA Eastern Daylight Time (10:00 AM Pacific Time) Saturday November 2, the link to click on is HERE. 
– – For Americans – –
Guaranteed: Raise Your Credit Score Within 90 Days
Ace Credit Restoration GUARANTEES removal of at least 80% of the negatives from one's credit report within 90 days. They often achieve 100%, including foreclosures and bankruptcies. (Ace Credit Restoration was formerly referred to in these newsletters as "Anthony Gaalaas Credit Repair").
Our BIC associate Anthony Gaalaas, founder of Ace Credit Restoration, now has new techniques for wiping negatives off your credit report – – techniques that have exponentially accelerated the speed and effectiveness of cleaning up credit reports.  Mr. Gaalaas has already been our favorite credit repair professional, due to his high integrity, low prices, accessibility, responsiveness, excellence in communication, and generous customer service.  And his techniques all along have been reasonably good.  But now with his new methods, we have a breakthrough in the power and potency of credit wipe effectiveness.   For more information, see his NEW website.
What is a Revocation of Election (ROE)?
(The Revocation of Election is only applicable to Americans.)
A legal process established by the United States Congress
that allows most state Citizens to be classified by the IRS as legal non-taxpayers.
~ ~ 100% Success Rate thus far ~ ~
According to the IRS and the Internal Revenue Code (IRC), filing a "Revocation of Election" notice with the IRS allows about 99% of all state Citizens to become "non-taxable" with no legal obligation to file a form 1040 Individual Income Tax Return or pay federal income taxes.
– – To read more, CLICK HERE – –
Liberty Classes by Charles
Miller
FOR AMERICANS VIA TELECONFERENCE
You are invited to engage in your personal adventure in discovery of individual liberty and how to be
properly recognized.
New classes are being set up now.
These classes show you how to perfect completely your individual legal relationship to government from top to
bottom, with public record fact of the obligations, and with theenforceable contract.
See:  https://brillianceincommerce.com/liberty-classes-by-charles-miller
Click on the Titles
An attempted coup against U.S. President Donald Trump has failed, and several senior U.S. politicians, including House Speaker Nancy Pelosi and House Intelligence Chairman Adam Schiff, are likely to be arrested or executed as a result, MI6 and Pentagon sources say.
The U.S. military has begun the process of disclosure. They have been publishing patents for technology like free energy that will totally revolutionize how we live.
Navy patents UFO compact nuclear fusion reactor and hybrid spacesea crafts
Now it looks like an actual demonstration of this science-fiction-like technology will take place on October 30th, according to a U.S. Air Force Academy tweet.
We are also hearing that diamond prices are plunging worldwide because previously hidden carbon technology is about to be released. Remember, diamonds are made of carbon, one of the cheapest and most plentiful materials there is. Carbon scientists tell us that diamond windows, tableware, etc. will soon be made available to the public.
Even more exciting, medical technology to make us immortal is being released. For example, a three-drug combination that can increase lifespan by 50% has been announced. While the article below says this works for fruit flies, it affects a basic mechanism in our bodies that is identical to that seen in fruit flies.
Fruit flies live longer with combination drug treatment 
Let that sink in a bit–technology for free energy, space travel, and immortality is being made available publicly. These are very real signs that a new age has begun.
Kickbacks of Millions of Dollars Have Been Officially Cut Off from the [deepstate] 
Resources to Save
Index of Important Links for Easy Reference(in alphabetical order)
* Note: If you already have a referral affiliate for any of these programs, use their link instead)
(See the additional resources, menus, and links at the top of the 
BIC home page)
Subscribe to the Brilliance in Commerce Newsletter
Published by La Vérité
If you received this newsletter as a forward from a friend, please subscribe at:
 to receive future issues.
H U M O R   O F   T H E   D A Y